The Beluga can be fitted with cargo bays for delivery and logistics, as well as a custom-engineered gimbal that can host a variety of different sensors and payloads
All-Electric Quadcopter Drones for Delivery, Precision Agriculture & Surveillance
Eurolink Systems is a leading supplier and developer of mission-critical UAVs (unmanned aerial vehicles), unmanned systems and electronics for civilian and military applications. UST is delighted to welcome Eurolink Systems on board as a supplier partner, and we will be highlighting their unique solutions and capabilities across our channels over the next 12 months.
We've just launched Eurolink's UST supplier profile, which has been written and built by our team in collaboration with the company. The Silver profile showcases their versatile drone systems, which can be customized to suit a wide range of logistics, ISR (intelligence, surveillance and reconnaissance), and data-gathering use cases.
Read on to find out more: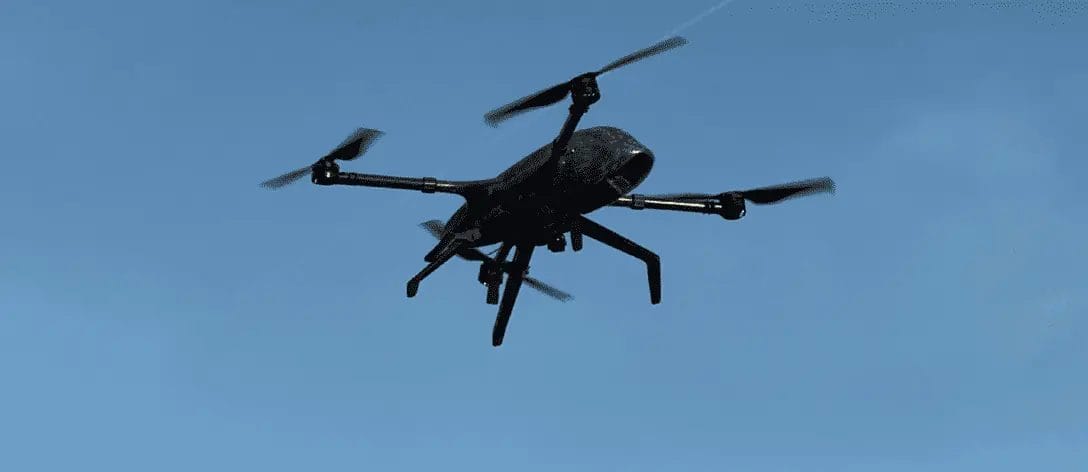 The Beluga is an all-electric quadcopter drone that can be configured to fulfil a wide range of both civilian and military mission profiles. Capable of full autonomy, the aircraft features a bio-inspired design that has been developed in conjunction with leading research institutions, resulting in a unique and highly aerodynamic profile and near-silent propellers. Multiple Beluga units can be operated in a swarm configuration, requiring only a single GCS (ground control station).
The rugged quadcopter has been engineered to survive the harsh environmental conditions faced during military and emergency response missions. It has been tested at altitudes of up to 6000 metres above sea level and at temperatures from -25 to +50 degrees C, and features IP67 ingress protection. The platform has passed stringent project requirements for TRL (technology readiness level) 7 and 8.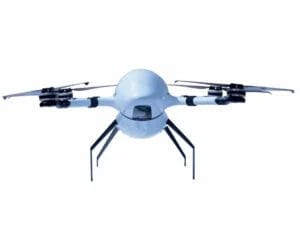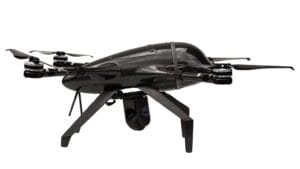 The highly modular Beluga drone can be fitted with 2.5-litre or 14-litre capacity cargo bays for delivery and logistics. It can also be equipped with a custom-engineered gimbal that can host a variety of different sensors and payloads, including:
EO/IR systems
Multispectral & hyperspectral sensors
LiDAR scanners
RF catchers
Beluga features built-in artificial intelligence capabilities that enable enhanced obstacle and collision avoidance capabilities as well as a suite of image recognition and computer vision features. Thanks to the system's modular architecture, GPUs can be quickly swapped out, enabling users to keep up with rapidly evolving technology and provide their platform with more computing power.
Beluga can also be equipped with multiple communications interfaces, including radios, 4G and 5G cellular modems and SATCOM, enabling long-range BVLOS (beyond visual line of sight) operations. Civilian and military Mode A/C/S transponders can also be installed, providing enhanced safety and airspace awareness and complying with DO-178C Level C, DO254 Level C, DO-160G and other standards.